Welcome to Cesar Chavez Elementary School!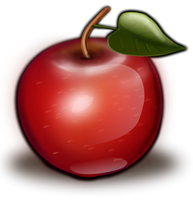 Dear Parents and Families of Cesar Chavez Elementary,
We are very excited to start the 2016-2017 school year. We are honored to have this opportunity to make this year a unique and valuable experience. Your active support and cooperation, in conjunction with our professional efforts, will ensure academic success for your child.
We are very proud of each and every one of our staff members. Our goal is to provide each student with a challenging and rigorous 21st century education. This year we will continue to integrate technology into the everyday curriculum along with various art strategies to promote life-long learners.
Academically, there will be many new tools for student academic and social learning. In reading, students will be using new language arts curriculum that is aligned with California Common Core Standards. In math, students will use Envision math for the second year and will be able to maximize the use of technology to support the learning.
As educators, our goal is for every student to succeed in school and in order for student success to happen, we need to make sure that students are in school every day ready to learn. Please be aware that school starts at 8:25 a.m. and students are expected to be in their classroom promptly at that time.
Sincerely,
Julio Villalobos, Ed.D.
Estimados padres y familias de la Escuela Primaria Cesar Chavez:
Estamos emocionados por el inicio del ciclo escolar 2016-2017. Nos sentimos honrados de poder tener esta oportunidad para que este ciclo escolar sea una experiencia especial y valiosa. Su apoyo y activa cooperación, en conjunto con nuestro trabajo profesional, afianzará el éxito académico de sus hijos.
Nos sentimos orgullosos de cada uno de nuestros miembros del personal escolar. Nuestra meta es brindarle a cada estudiante una enseñanza estimulante y rigurosa del siglo XXI. Durante este ciclo escolar vamos a continuar integrando la tecnología en el currículo diario junto con varias estrategias de arte para fomentar estudiantes que estén interesados en seguir aprendiendo toda la vida.
En el aspecto académico, vamos a tener muchas nuevas herramientas para el aprendizaje escolar y social. En la materia de lectura, los estudiantes van a utilizar un nuevo currículo de lengua y literatura que está alineado con los Estándares Académicos Comunes de California. En la materia de matemáticas, los estudiantes van a utilizar Envision Math por segundo año y podrán aprovechar al máximo el uso de la tecnología como apoyo a su aprendizaje.
Como maestros, nuestra meta es que cada estudiante tenga éxito en la escuela y para que esto ocurra, necesitamos asegurar que los estudiantes estén presentes en sus clases todos los días y listos para aprender. También les informamos que las clases empiezan a las 8:25 a.m. y que los estudiantes tienen que estar en sus salones de manera puntual.
Sinceramente,
Julio Villalobos, Ed.D.